Everyone has a part to play. We don't leave everything to a few people. In all areas of church life, many people serve and someone will be responsible for that area.
We also have a Core Leadership Team who meet regularly to pray and have oversight of the church.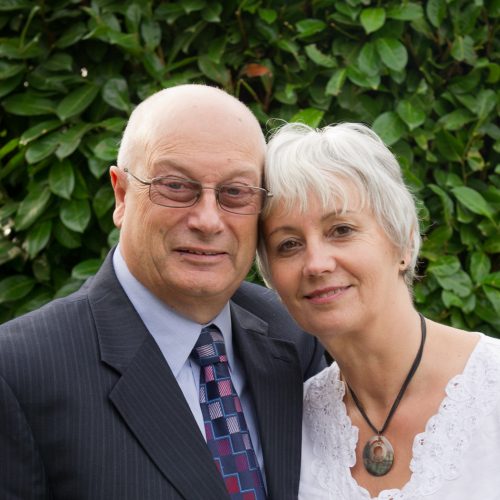 John Singleton founded LifeLine Church in the mid-1970s. John's passion is to see the church demonstrate God's love in real and practical ways, believing God has called us to make a difference in all we do. His revelation of a relationally-based church has led us to genuinely care about each other and those around us, empowered by the Holy Spirit to have an impact on our family, community and nation. Through his leadership, new expressions of the church have evolved, including LifeLine Network, LifeLine Projects, and Community Resources.
John's wife, Dawn, works closely with him and is involved in all aspects of the ministry.
Mark is a well-connected business owner (IT services) and father of four. He serves within the worship team and is part of a growing team of encouragers who support the relational life of the church.
Jamie's pastoral heart is reflected in his oversight for the youth ministry, support for our overseas partners through LifeLine Network International and help in the creative content of our teaching.
Avril is a catalyst for social change and serves in a number of civic roles. She leads volunteer-driving initiatives to strengthen community. Avril has been at the forefront of many of the church's endeavours locally.
Neil is a well-loved physics teacher and father of three. Neil is one of the encouragers and also serves in the coordination and leading of a team of prayer intercessors.
WATCH: 2 minute video testimonies